Last month my wonderful customer all the way from Australia sent me these photos from her daughter's third birthday party. Jem contacted me to create a custom Gingerbread Party printable set. The only instructions were pink gingham with touches of green and most of all girly. After a few tries we came up with this darling set for Evie's Big Day.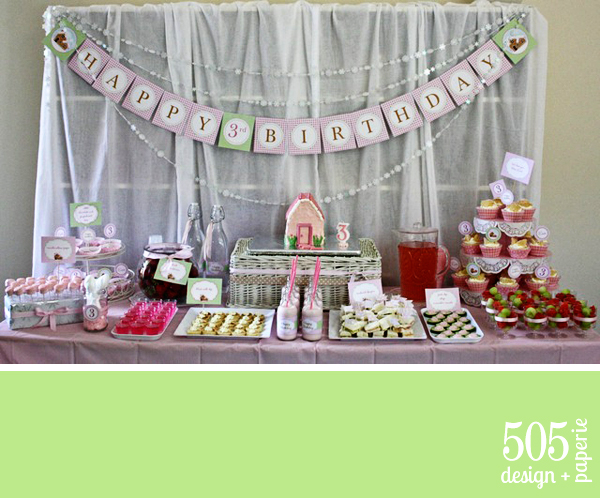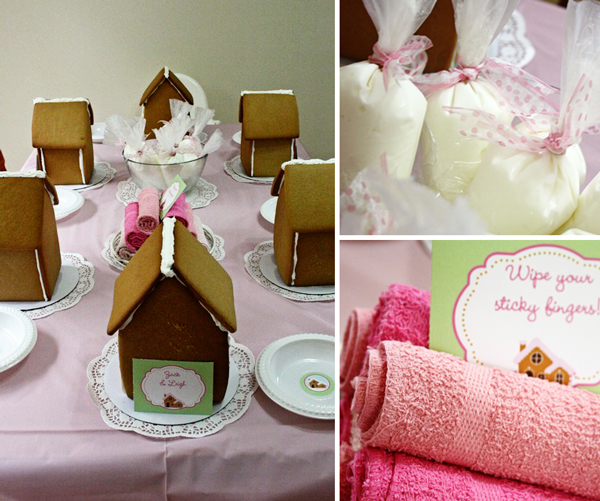 I love all the extra details and the cute washcloths for sticky fingers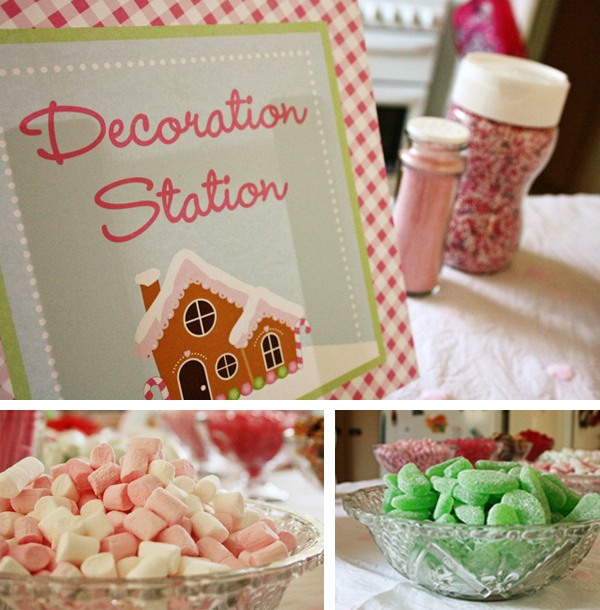 The "Decoration Station" with all kinds of yummy sweets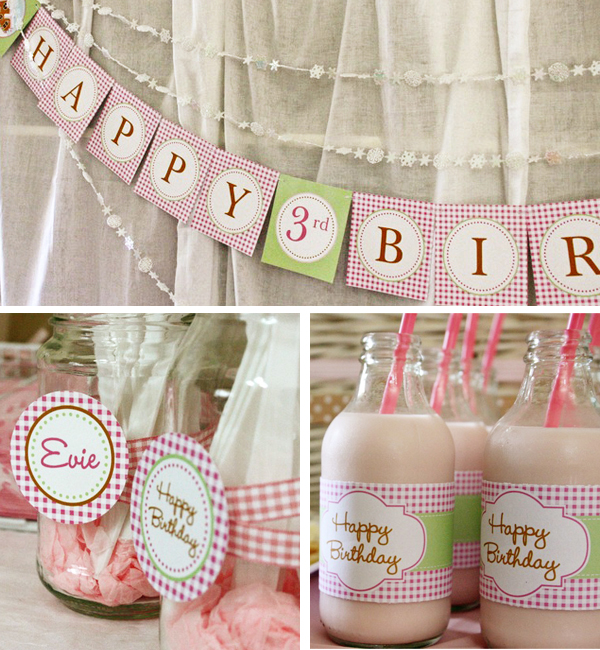 Even the Milk was pink!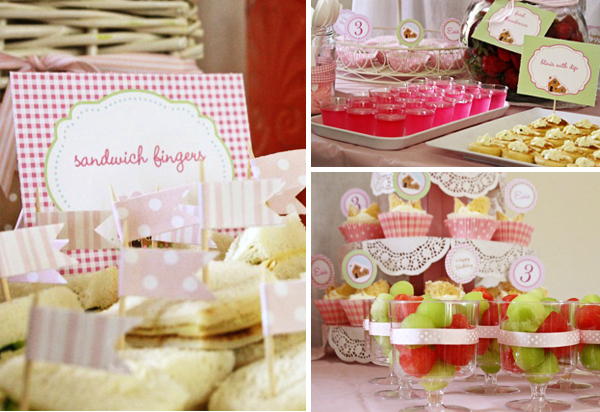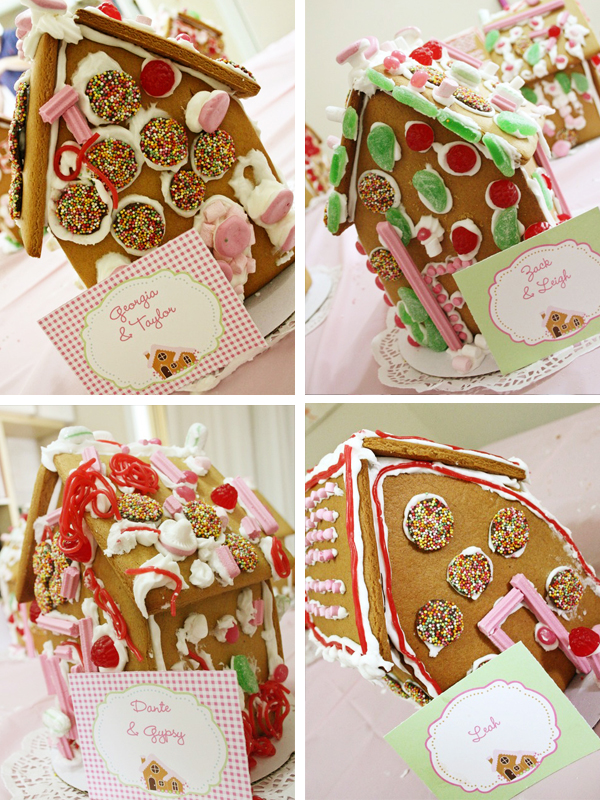 All of the kids did a wonderful job creating adorable gingerbread houses.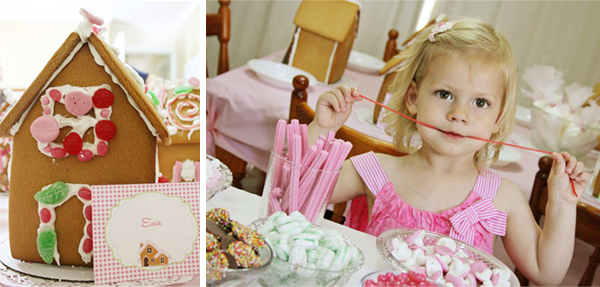 The birthday girl and her Gingerbread House – isn't she the cutest thing!
Thank you so much for sharing your wonderful party Jemma, I love all of the girly details
The printable set & matching invitation is now available in the shop!