This wonderful party comes from my friend Autumn who claims to be "un-crafty".  When you see the photos of her sons birthday party I think you will disagree.  She contacted me last fall to create some custom party decorations after searching high and low for Safari party decor.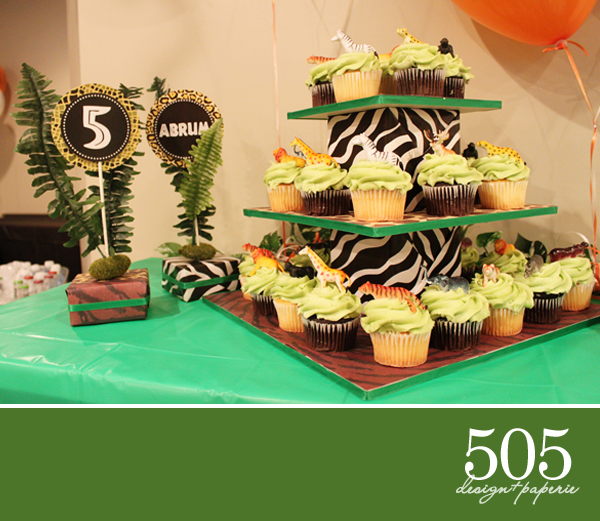 Abrum's Mom created the cupcake tower by covering square boxes & cardboard with wrapping paper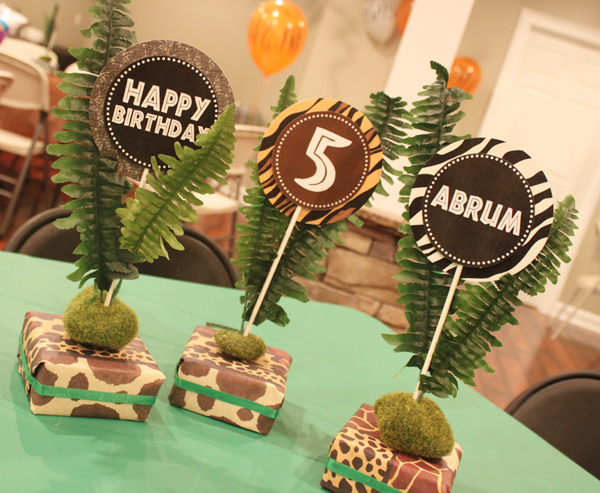 The table centerpieces were made with the same adorable wrapping paper, some moss and ferns
Animal print birthday banner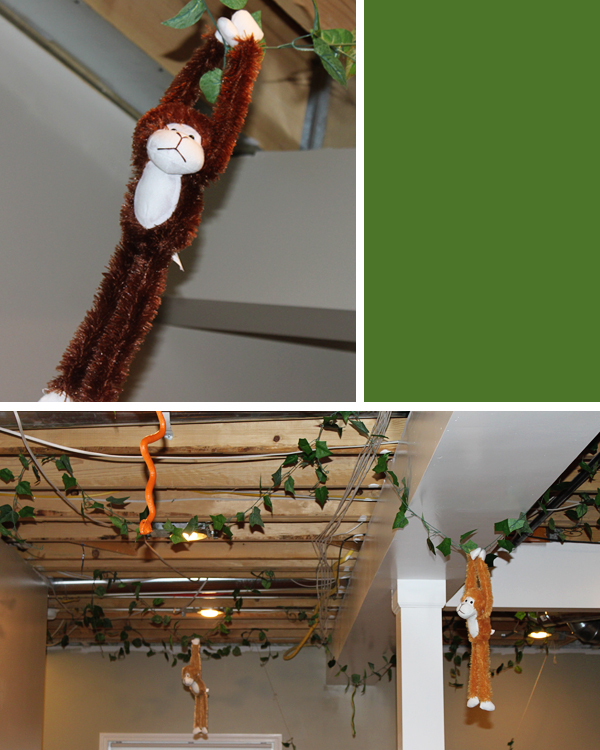 Hanging vines and wild animals decorations
The brand new Safari Party Printable Set is now available in the shop if you are interested.
Thanks for stopping by! Cathy C.