Our Elf on the Shelf will be returning in the next couple of days and my kids are over the moon with excitement.  They even dragged all the Christmas stuff up two weeks ago hoping he would return early.  I had to explain that Chippy was probably pretty busy putting the finishing touches on our 2014 North Pole Breakfast. To help the little guy out I created another free printable set for our annual Elf on the Shelf North Pole Breakfast.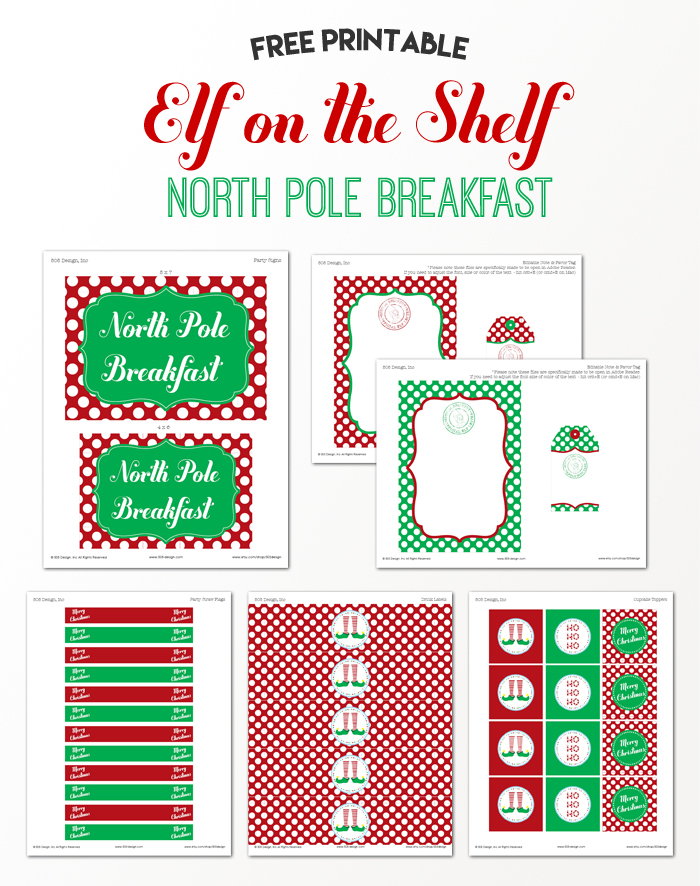 Here is a sneak peek of what that little elf has in store.  My kids are going to freak because they are OBSESSED with Beanie Boos.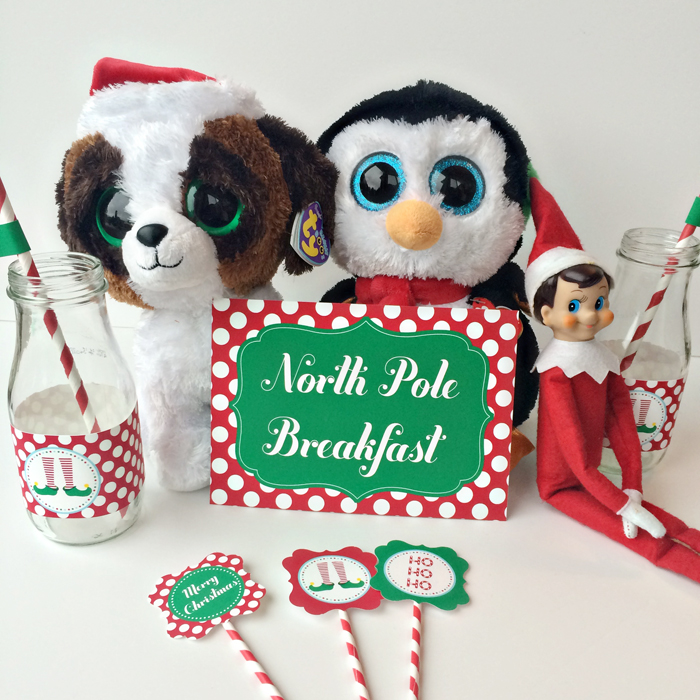 Thanks for stopping by, good luck creating your own special North Pole Breakfast.
Cathy C.