I'm back with Part 2 of Little Man's Golf Birthday Party (click here to check out Part 1).   The first part focused on all the gifts and goodies the Little Ones recieved.  Now it's on to the fun and games!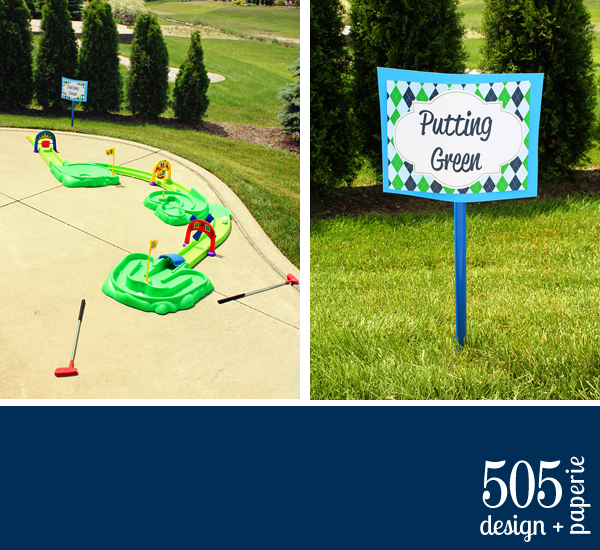 Par 3 Mini Golf set from Step2 was part of his birthday gift and was the perfect entertainment for about 10 whole minutes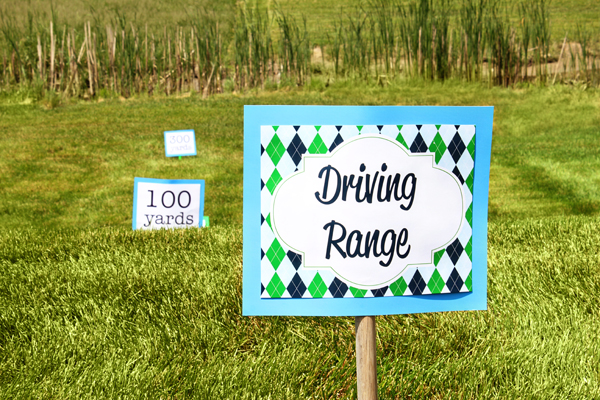 The Driving Range – so all the Littles could check the accuracy on there new set of clubs;)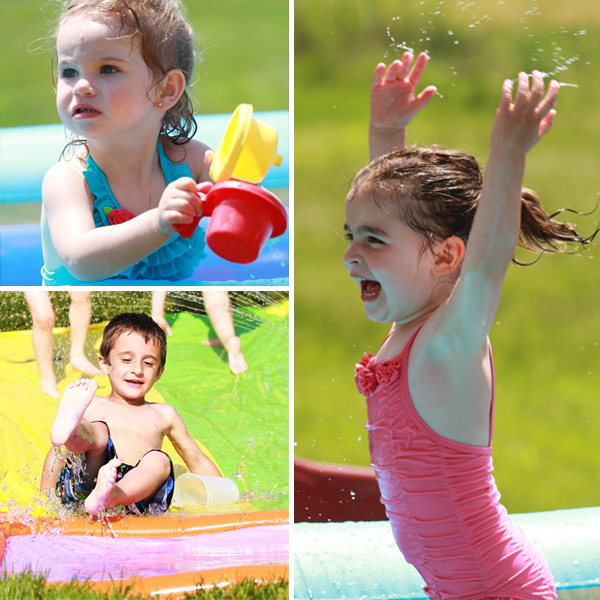 And of course the best part of having a summer birthday…pool party! Well a kiddie pool, but they loved it.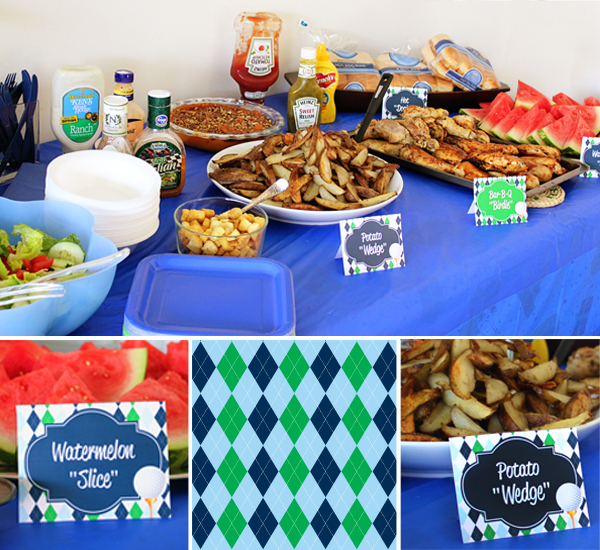 After much research I picked a delicious kid friendly menu and titled everything with some appropriate golf names.
"BBQ Birdie" ~ Chicken, Potato "Wedges", Watermelon "Slice", and Hot "Dogleg" ~ Hot Dogs.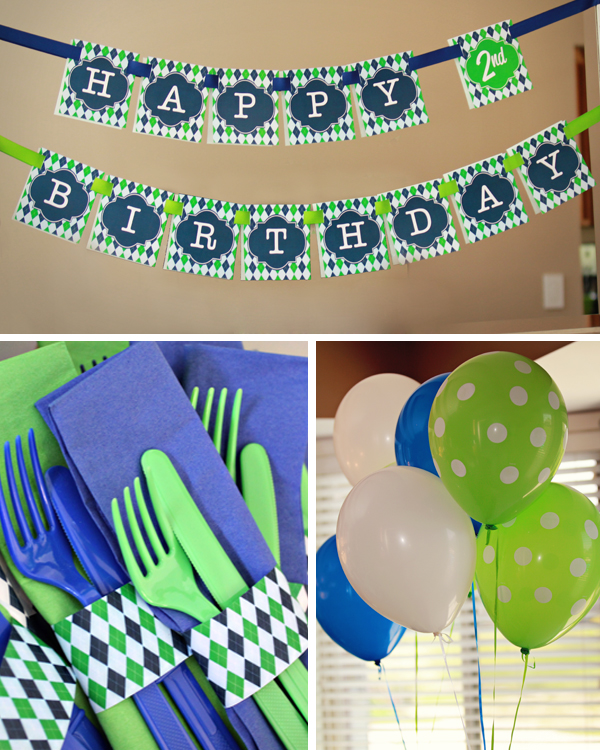 Top: Birthday Banner
Bottom Left: Coordinating Plastic ware wrapped in pattern paper
Bottom Right: Polka Dot Balloons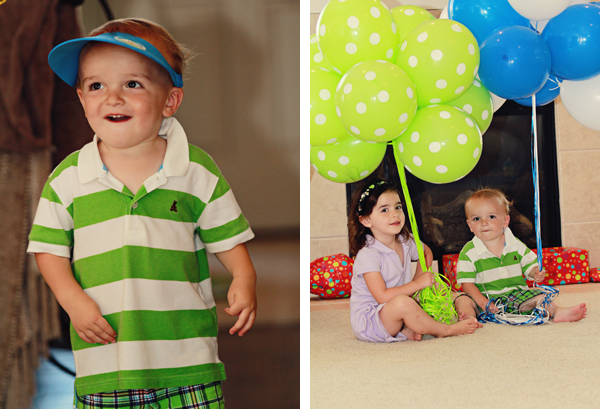 And the part that made my whole day…his expression after seeing the house all decorated for his party.
Vendor List:
Photography: Andary Studio
Party Printables: Printable Studio by 505 Design, Inc
Golf Club Sets: Target Dollar Section
Foam Visors: Joann's
Green & White Tissue Balls: Devra Party
Green Polka Dot Balloons: Paws Attraction Boutique
Cupcakes – My super talented sister
Interested in hosting your own Golf Themed Party – Check out the Golf Pro Printable set now available in the shop.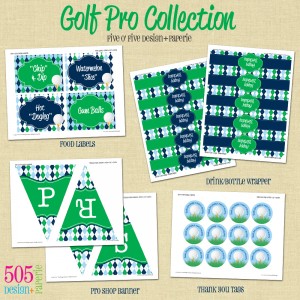 Thanks for stopping by! Cathy C.