We started our North Pole Breakfast tradition 8 years ago. I can still remember the look on my kids faces as they saw what their elf had created. Since then I have created three different North Pole Breakfast printable sets, and just reused them over the years. The jig is up at our house and I never in a million years thought I would be sad about not having that silly Elf on the Shelf move every night. The good news is, they specifically asked if we were still have a North Pole Breakfast. Uhmm, yeah we are! I'm fairly certain it's because it is the only time they are allowed candy for breakfast.  They are pre-teens and I have to accept any win I can, no matter how small.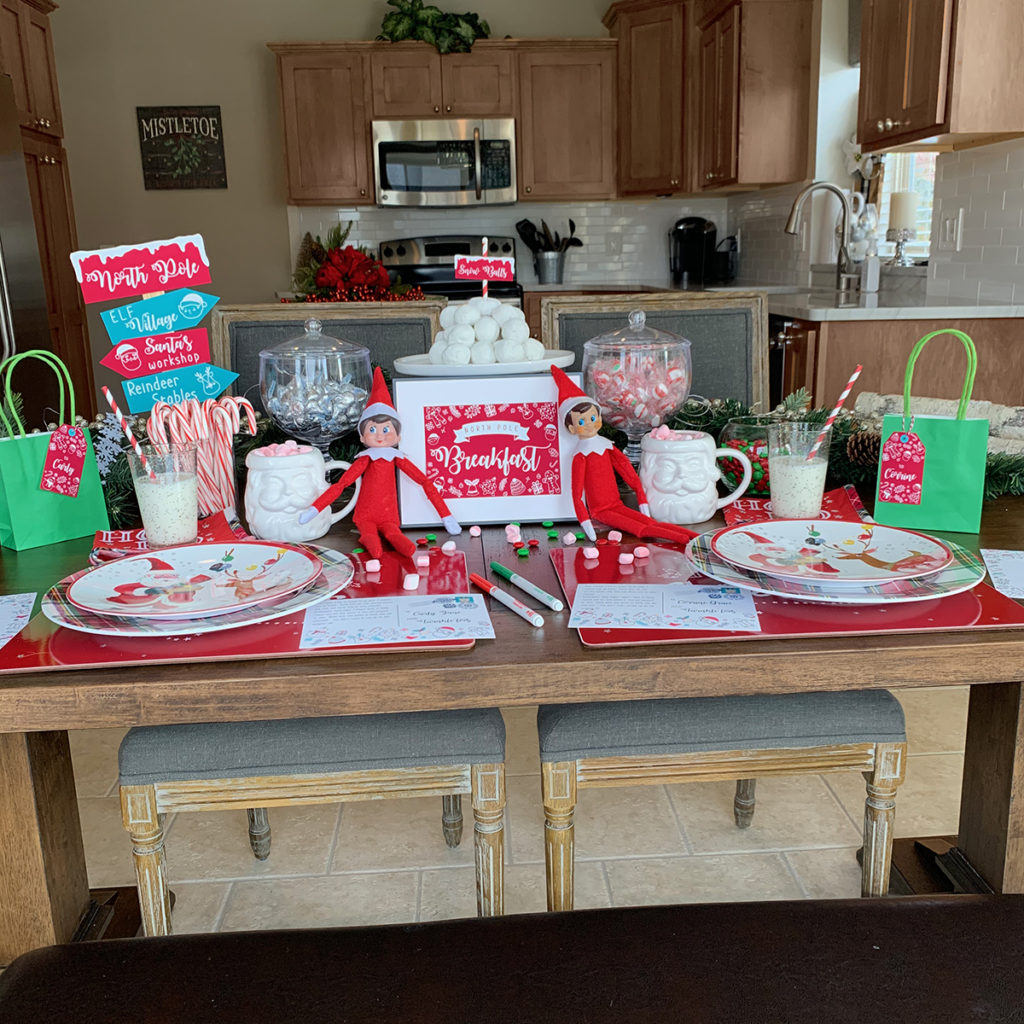 In order to pass the torch to my bestie and her two sweet girls, I completely redesigned the North Pole Breakfast printable set this year and added some adorable stuff along the way.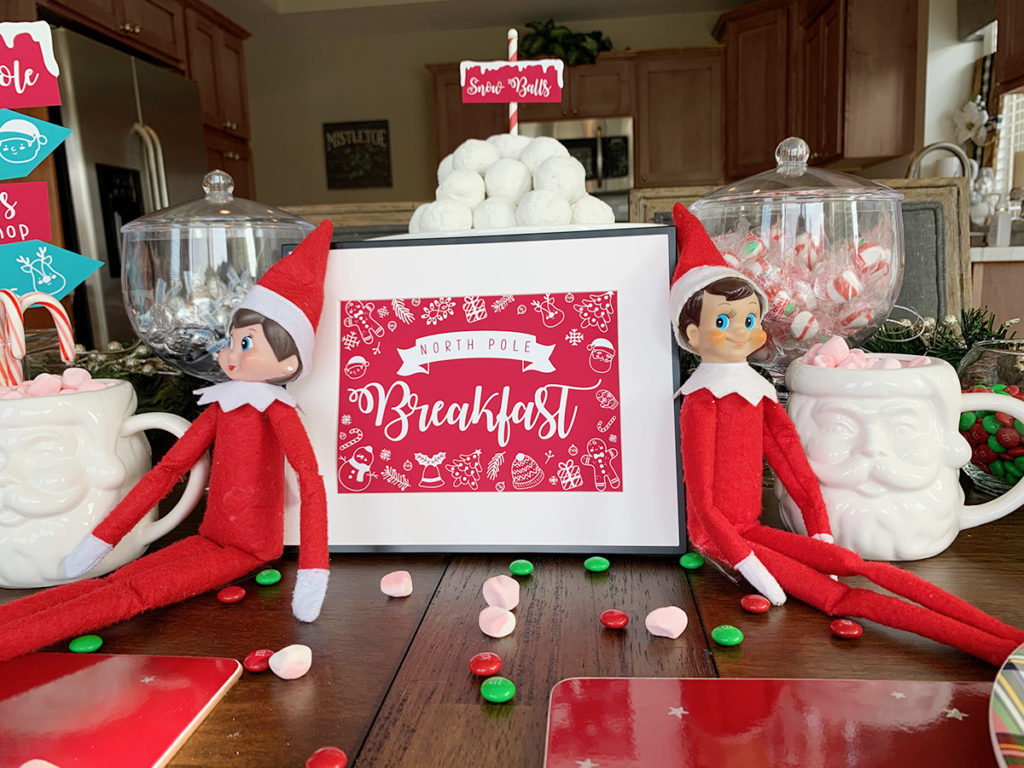 I wanted this years set to be simple and whimsical.  I used my favorite deep red and cute Christmas icons to create the North Pole Breakfast Sign and designed the rest from there.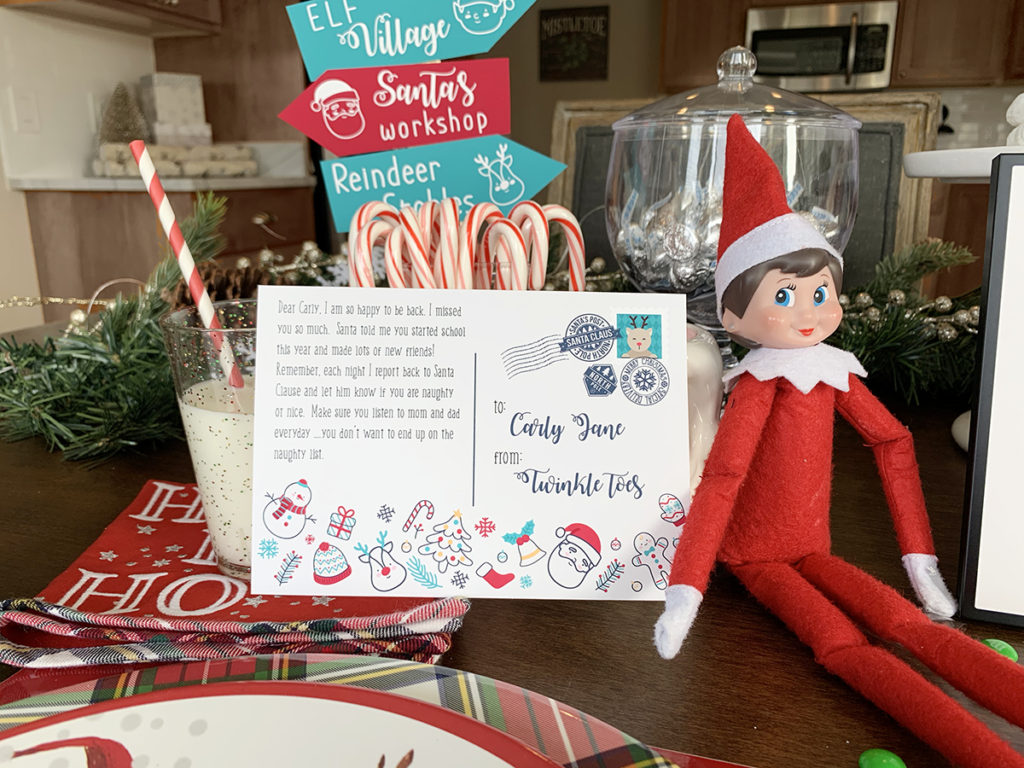 Instead of a letter, this set includes this adorable postcard from your Elf on the Shelf. All of the text is editable so your elf can personalize the postcard themselves using Adobe Reader (a free program).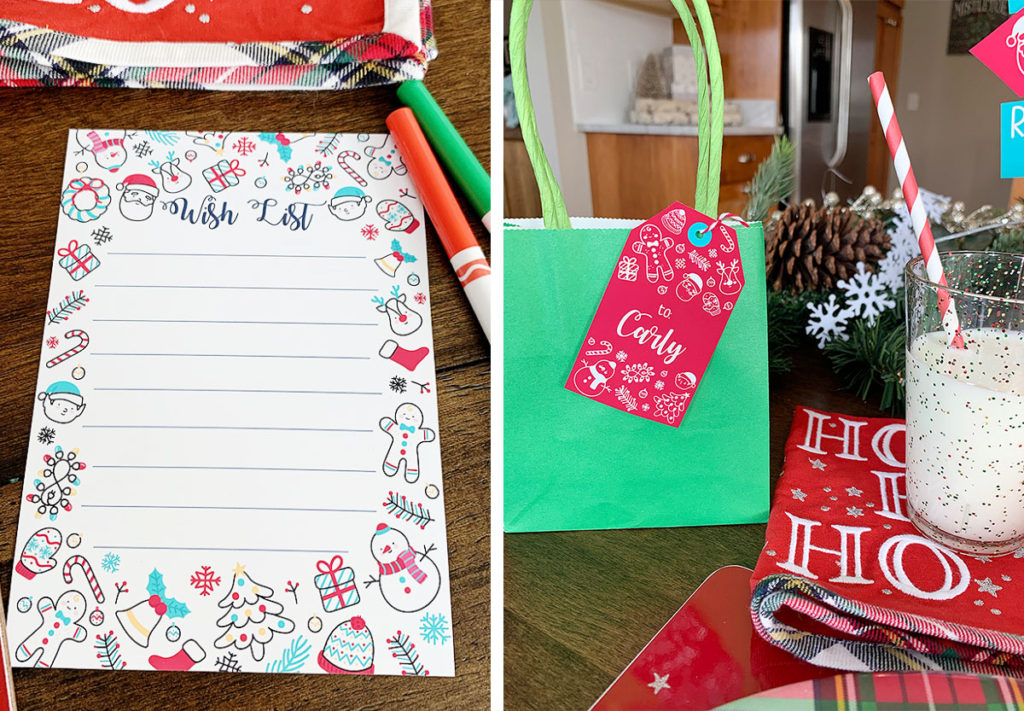 Along with the editable postcard, this set also includes an editable favor tag and printable Christmas wish list that your Elf on the Shelf can bring back to Santa.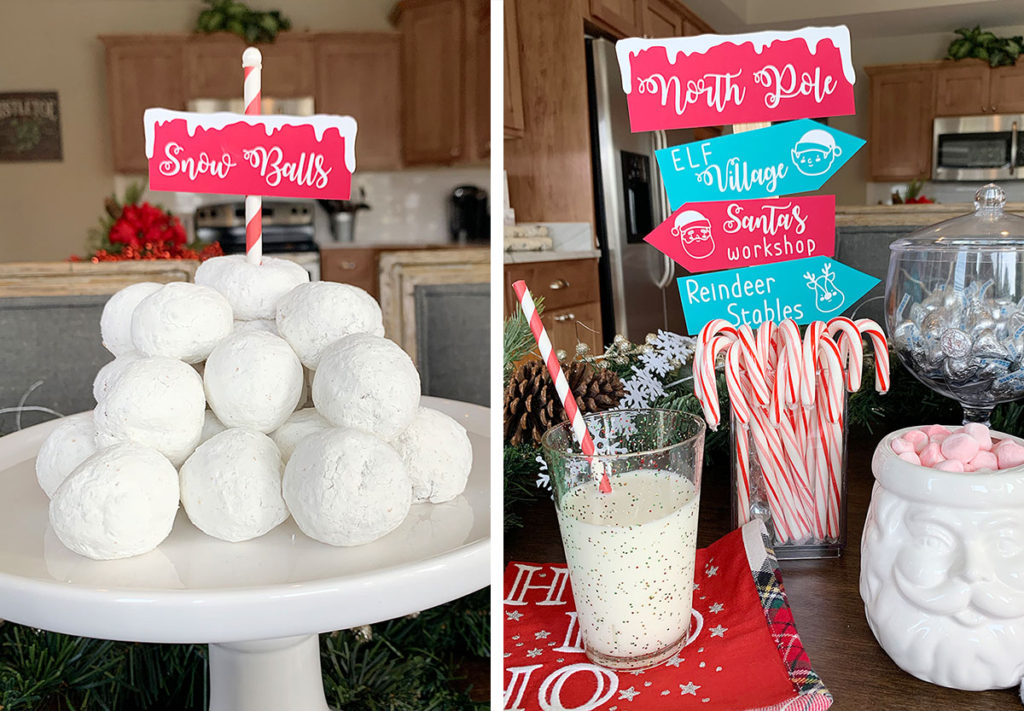 My absolute favorite part of the whole set are these adorable North Pole Directional Signs and small snowball labels. They were a last minute add, but I think they make the whole set.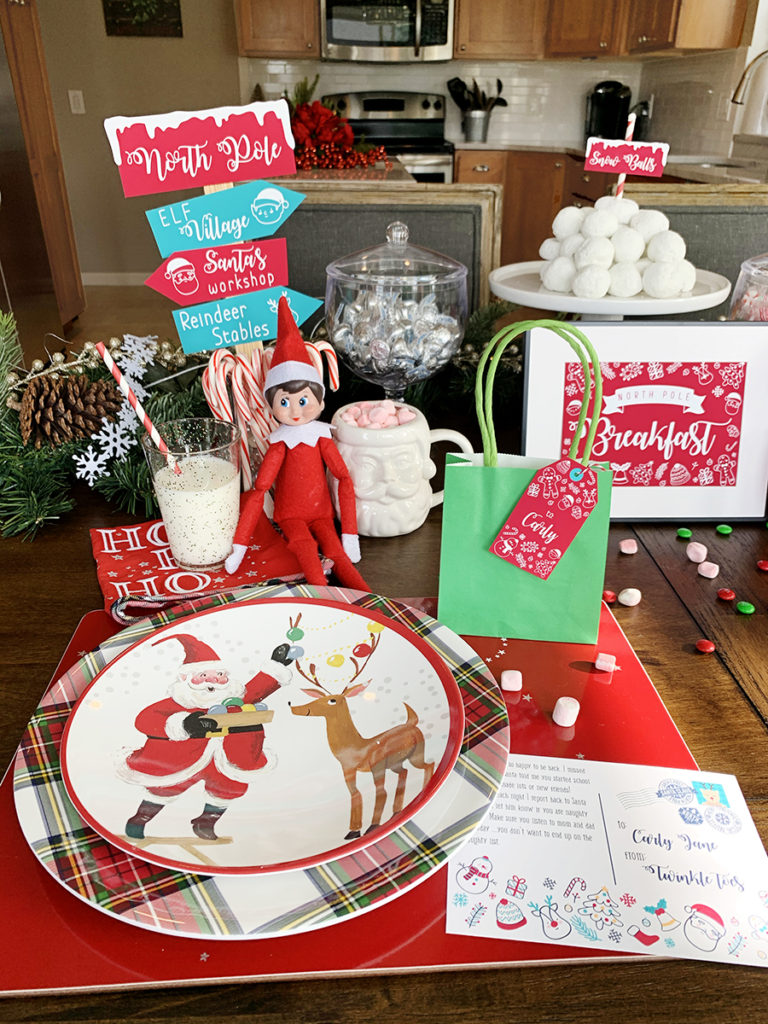 I hope our printable North Pole Breakfast set inspires you to create your own tradition with your family.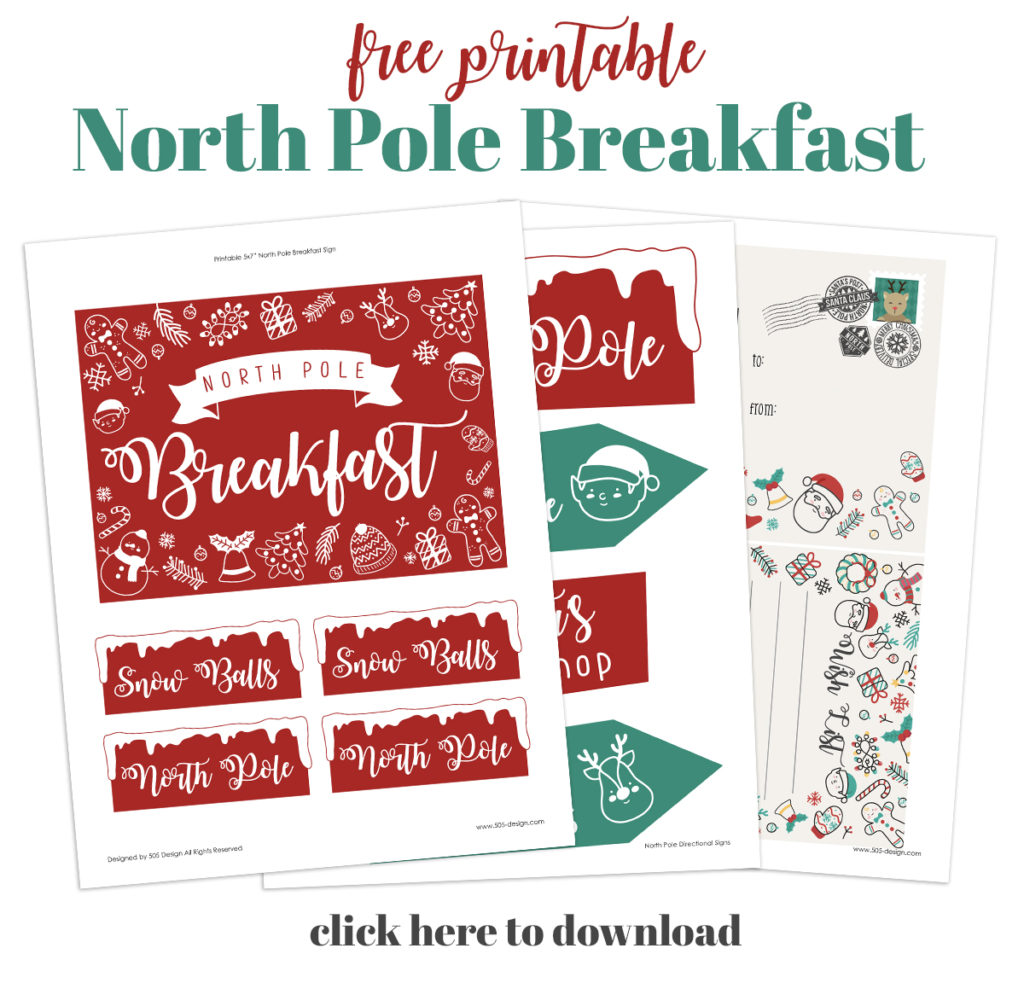 Here is a link to the 2019 Printable North Pole Breakfast Set and a list of all the products we used.
Pottery Barn Kids – Placemats, Charger, Santa Plate, Napkins, Glittery Cup
Walmart – White Santa Mug
Target – Candy Containers
Not what your looking for? We also created three other sets that might suit your needs.
Thanks for stopping by!