Raise your hand if you binge watched Get Organized with the Home Edit on Netflix 🙋🏻‍♀️ I have actually followed them for a few years on Instagram, read their first book and bought a ton of their products from the Container Store last year. The first thing I tackled after reading The Home Edit: A Guide to Organizing and Realizing Your House Goals was completely re-organizing my kitchen. I have to say that their system of organizing has made a world of difference in keeping our kitchen cabinets and pantry tidy. Here is a list of all the products that worked for me in keeping our kitchen organized and clean.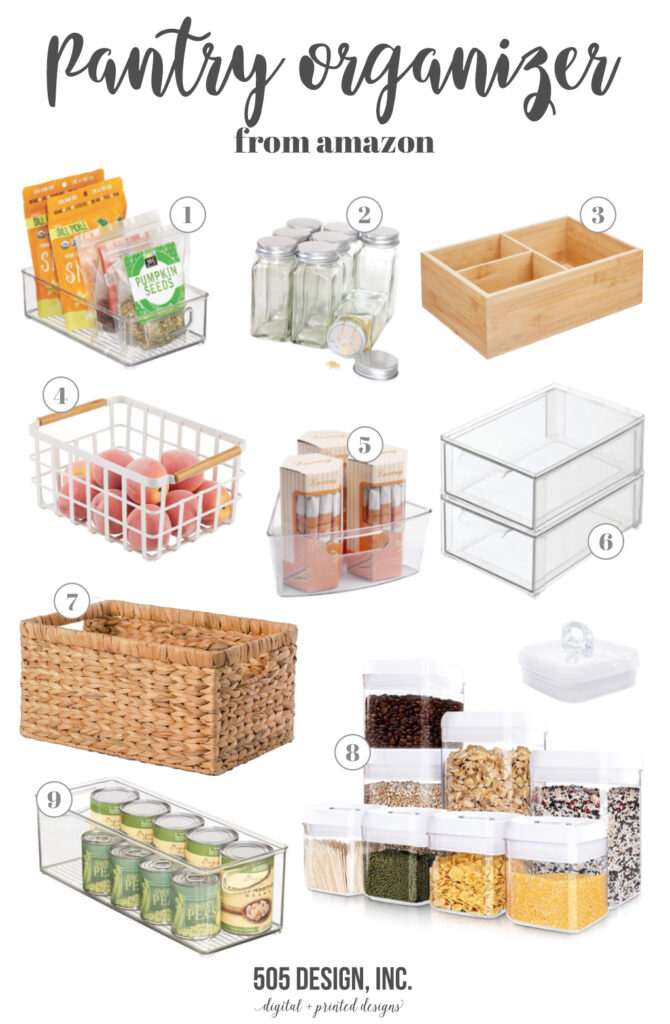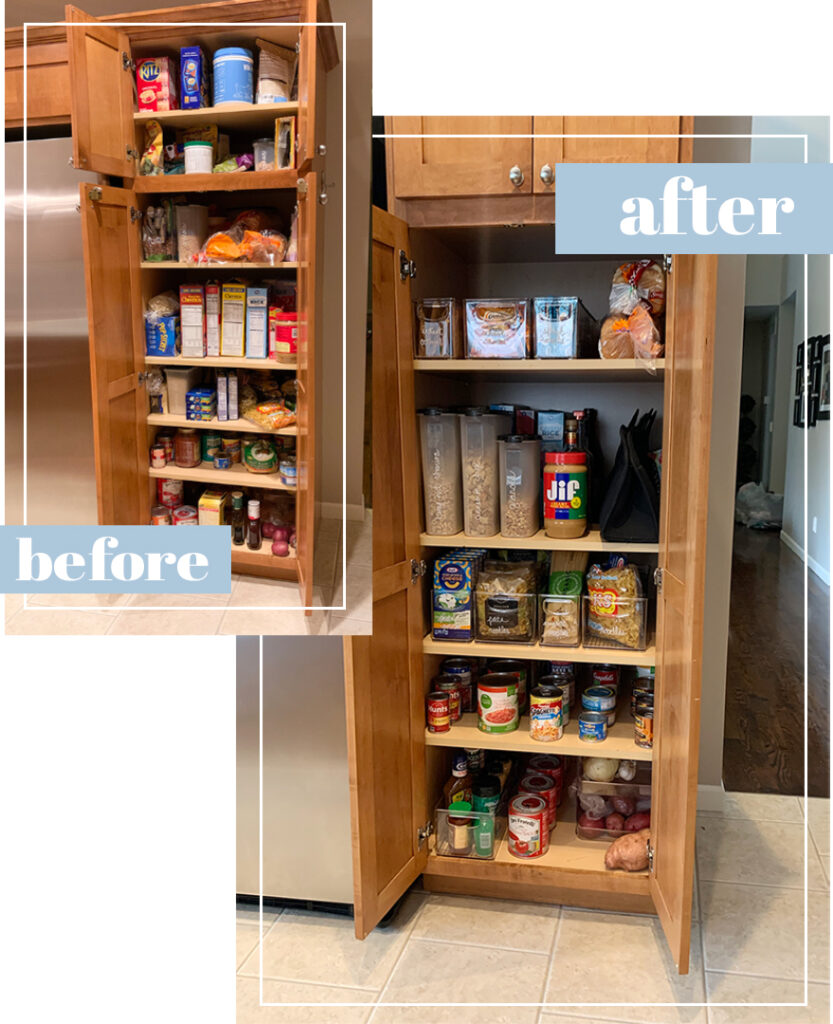 Here is a few snaps of our pantry, I used the 16″ Deep Clear Bins to store snacks, pastas and back stock items.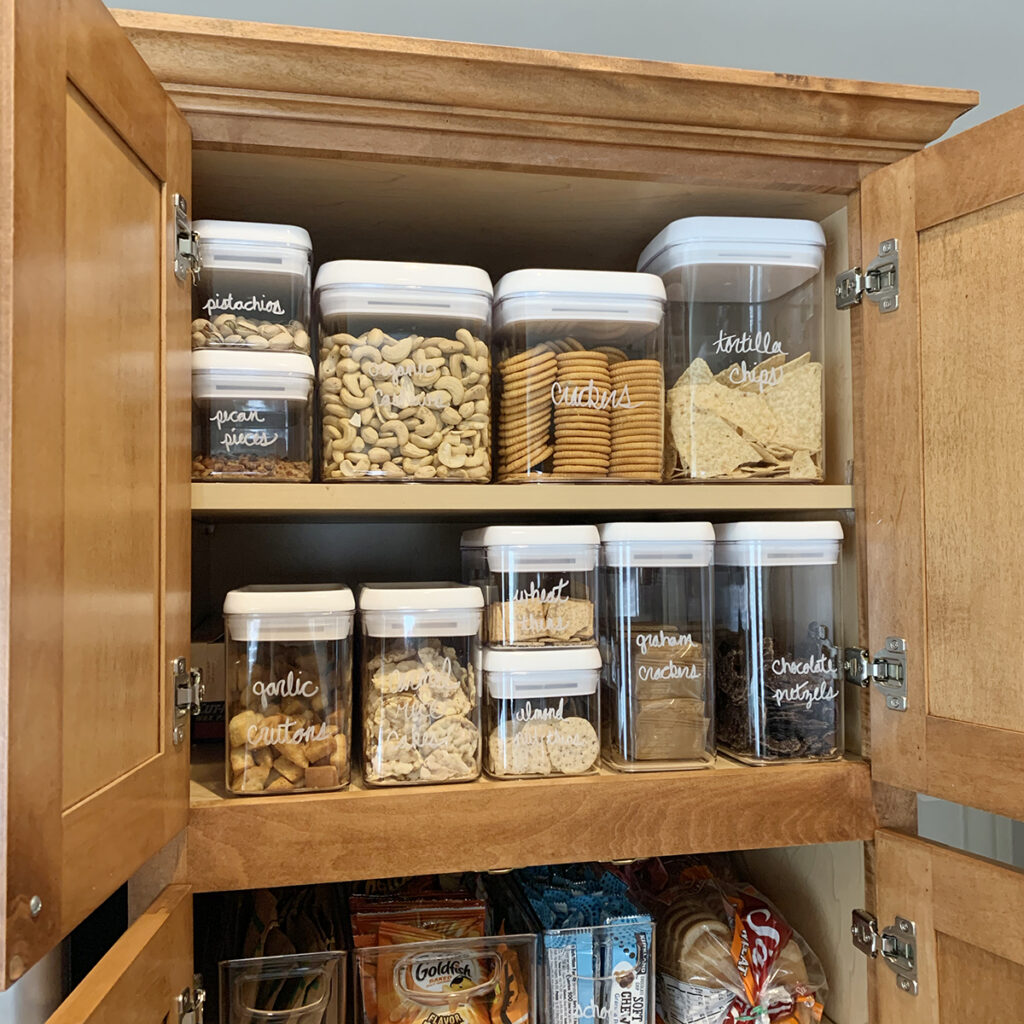 I love these Food Storage Containers because I would often over buy snack food. Have a specific number of containers keeps me check while grocery shopping, plus the clear containers lets me see what we are low on.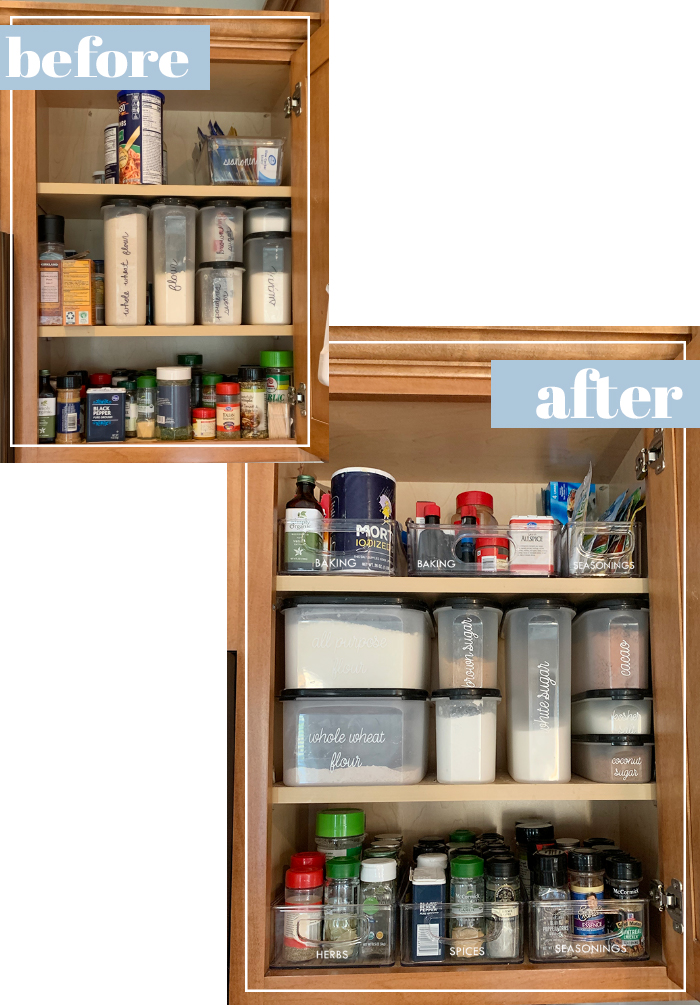 I love to cook and have a ton of spices, herbs and seasonings. I've tried pull down organizers and tiered spice racks to get my spice cabinet in order. The problem was they took up too much space and limited the amount of spices and seasonings I could store. These small clear bins are 10″ deep and fit perfectly in upper cabinets.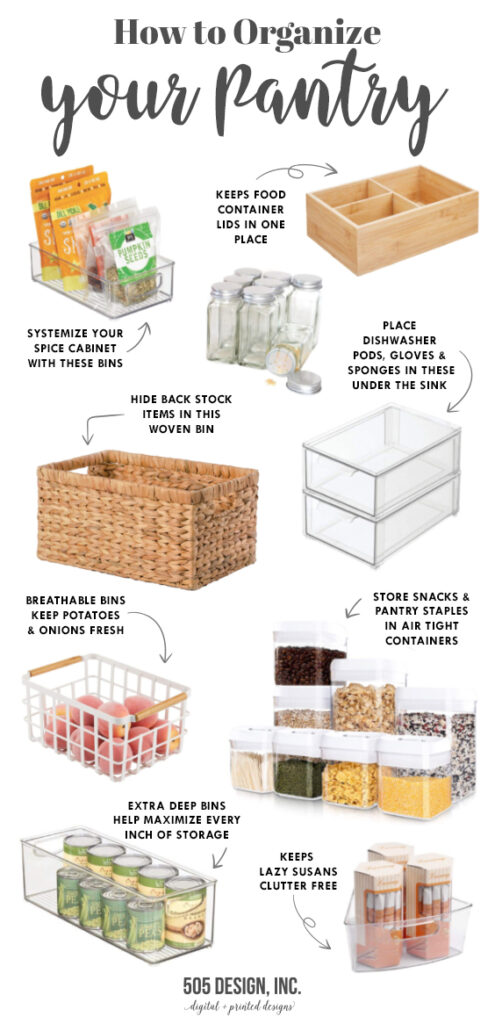 Good luck organizing your kitchen!