I am so excited to share another wonderful free printable that I have been using myself for the past couple of years.   I created this free party planning checklist to make sure I never forgot a single detail when hosting my kids birthday parties. Party planning doesn't happen overnight.  The best way to ensure a successful party is to plan for one!!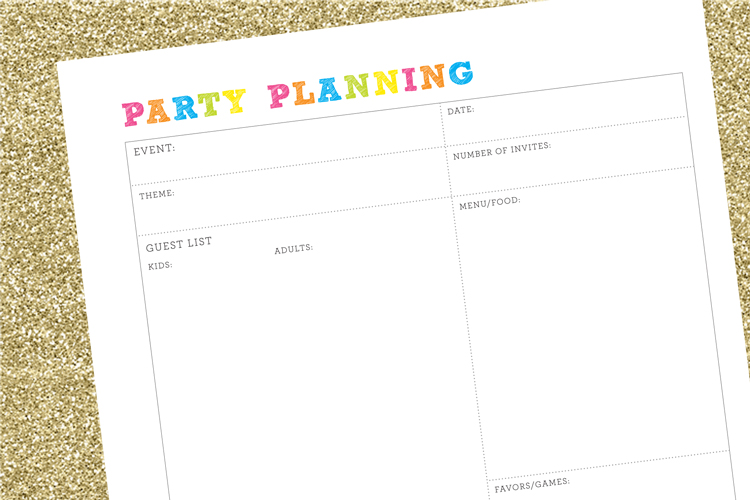 It's no big secret that I love a good checklist and this free printable party planner will be your go-to guide for your little ones next birthday party. Whether you start planning a year or weeks in advance, start jotting down a few of the important pieces of the party puzzle. Will there be a theme? How many invitations do I need? What date should we pick? What type of food should we serve? What activities or games should the kids play?
After you figure out the party basics – Event, Party Theme, Date – move on to the guest list. For my little guy we still do a big close friends and family party. Between kids and adults it tends to be around 40+ people. I like to keep the kids/adult guest list separate for two reasons:
1. It helps to account for how much food I need and
2. So I know how many kids I need to purchase party favors for.
Tally up the number of invitations you will need to send and start shopping for the perfect invitation. I may or may not know of a super awesome place to shop for cute kids invitations…. 505 Design, Inc on Etsy!!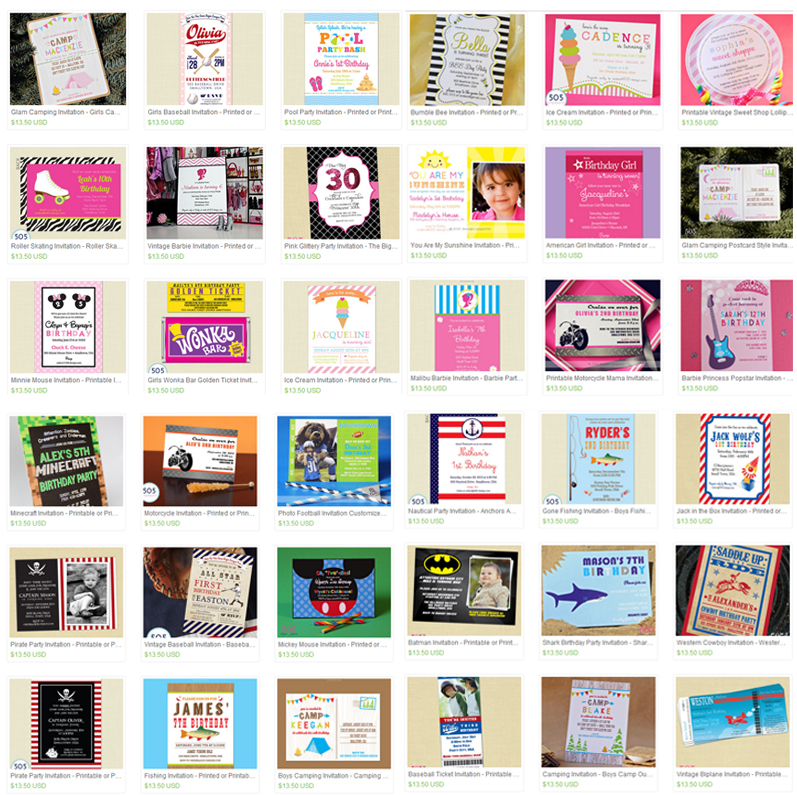 The best part of our Free Party Planning Checklist is that the files are editable in Adobe Reader.  You can type in all your information and save the file to your computer or print off the blank party planning checklist and fill it in yourself as you go.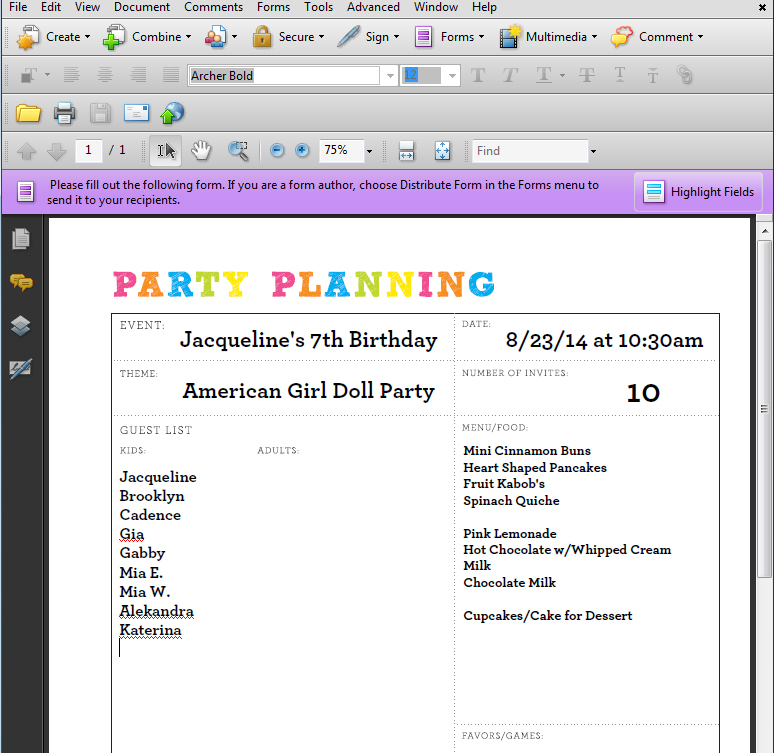 Use this list as your go-to guide the day of the event to ensure all the food out, activities are in order and favor bags are accounted for.
I hope you enjoy using it as much as I do!
Download Our Free Party Planning Checklist Here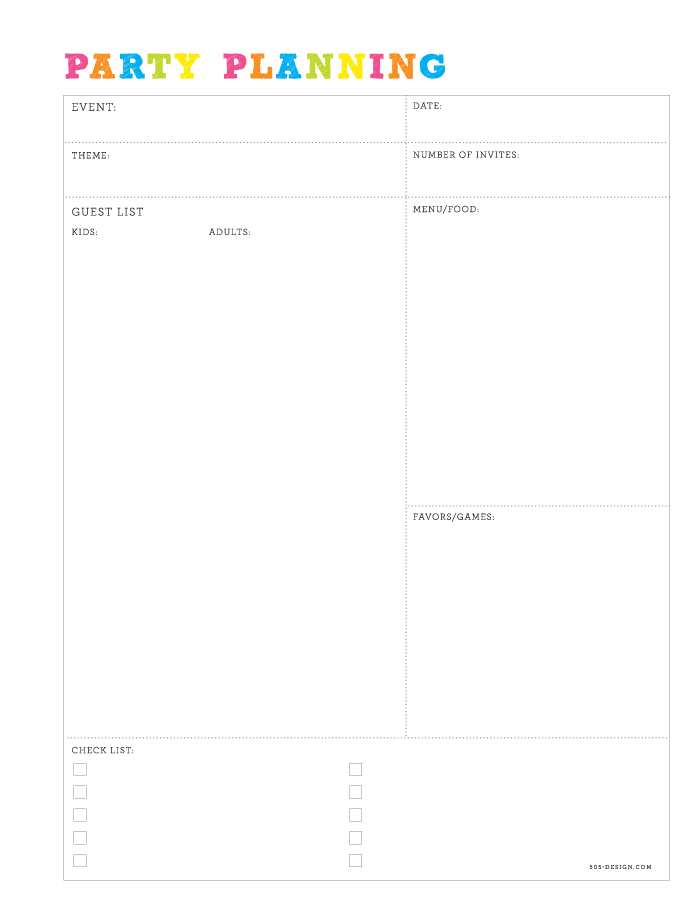 These files are specifically designed to be used in Adobe Reader. If you are using a Mac the default program is Previewer which will not allow you to edit the text fields. Here is the link to Reader in case you do not already have the program installed. http://get.adobe.com/reader/
Open in Adobe Reader and start typing over the sample text. You can save your changes, so you can return to it later to print off.
**** If you need to change the font, size or color hit Crtl+E or CMD+E if you are using a Mac
or View > Tool Bars > Properties Bar
You cannot change the location of any of the text, fonts or graphics. You can only enter customized wording in the editable text fields.
You cannot edit/personalize on an iPad, iPhone or other mobile tablet/device.
Good luck creating!
Cathy C