Fall is here with it's spectacular color, golden light and rich aroma. For our family, the season is not complete without a trip to the cider mill and as my daughter says "Mom's Famous Zucchini Bread".
I was given this recipe by Jen I., and it is the most amazing zucchini bread I have ever tasted. Every time I make it I get nothing but compliments.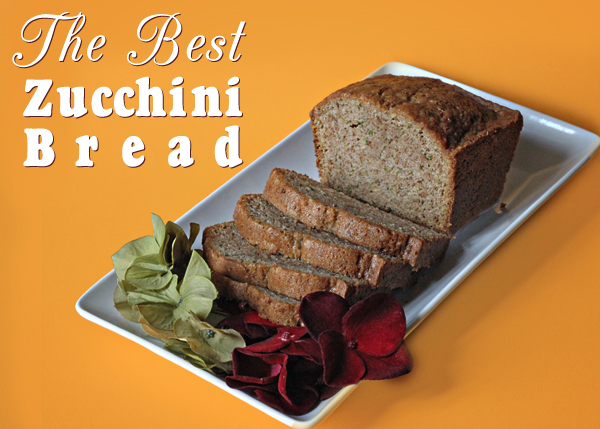 First I separate my wet and dry ingredients as followed (2 tsp Vanilla not pictured)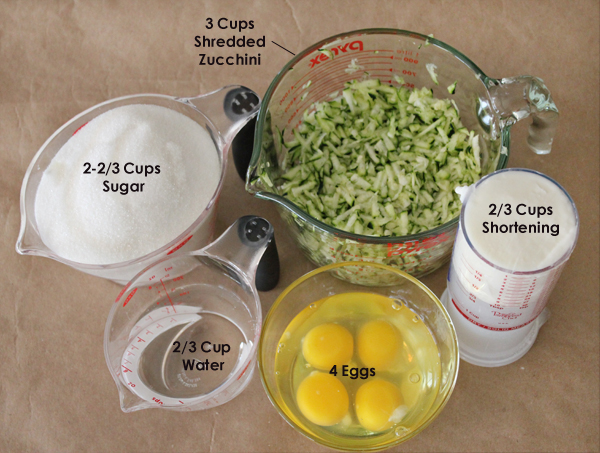 Using my stand mixer I cream together the sugar and shortening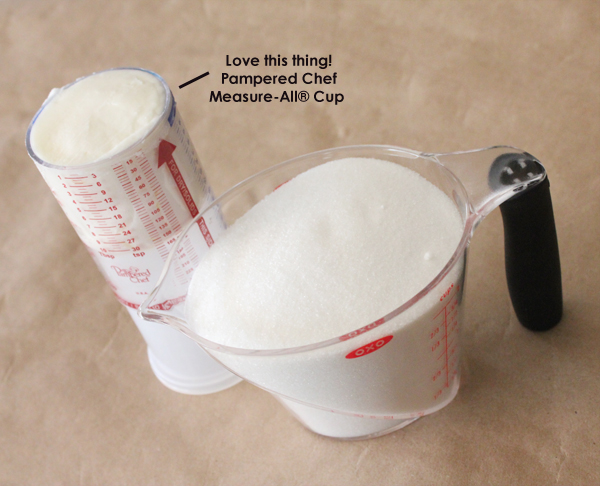 Next add the water, eggs, zucchini and vanilla (not pictured again)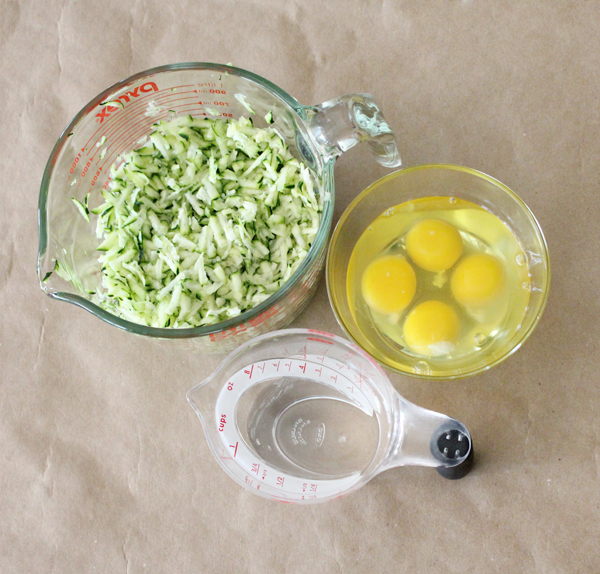 Add the dry spices to the above mixture, then slowly add in 3-1/3 cups of flour.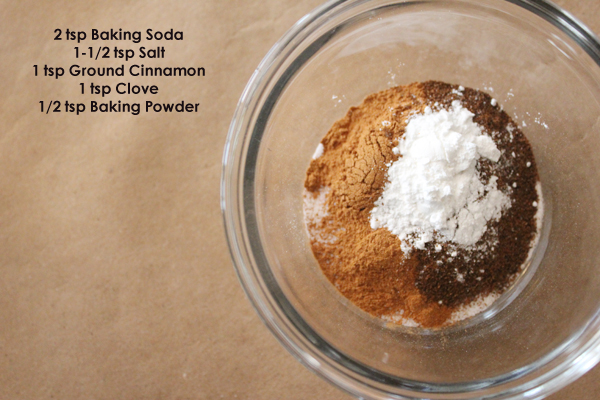 Once everything is mixed up it should look something like this.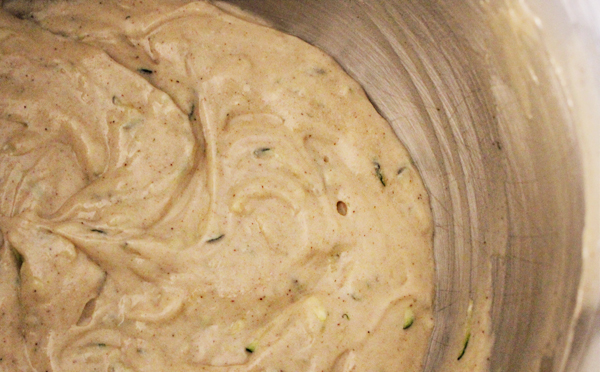 Download the recipe card here!
PDF Version
JPG Version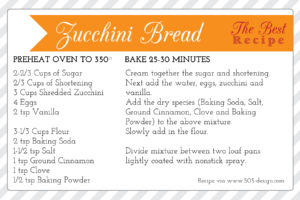 Enjoy! Cathy C.