I am so excited to announce our brand spanking new line of 2015 printable planners!  These things are truly life changing.   I have been using them for a while and never really thought to list them in the shop until recently.  I've tried the whole digital planner thing a few times but it never seemed to work for me.  I need things in writing.  I purchased a few planner over the years but I hated the format.  I'm a busy working mom.  I need space for playdates, school snack reminders, meal plans, errands and clients I need to contact.  Phewww, It's quite a list.  I'm tired just thinking about it.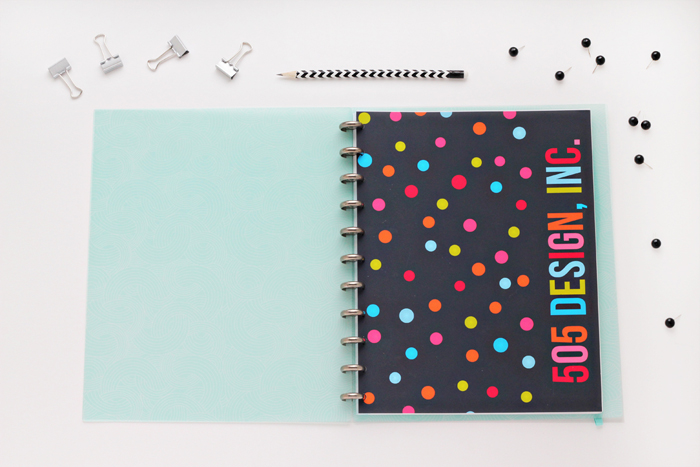 We are now offering 15 styles of 2015 printable planners in our shop.  Over the next week I will be going over the different options for our printable planners in detail, along with an awesome free printable planner (yeahhh).
Here is one of our Full Page Weekly 2015 Printable Planner with Morning | Afternoon | Evening Layout in black and white.There are so many different options, you are sure to find something to suit your needs.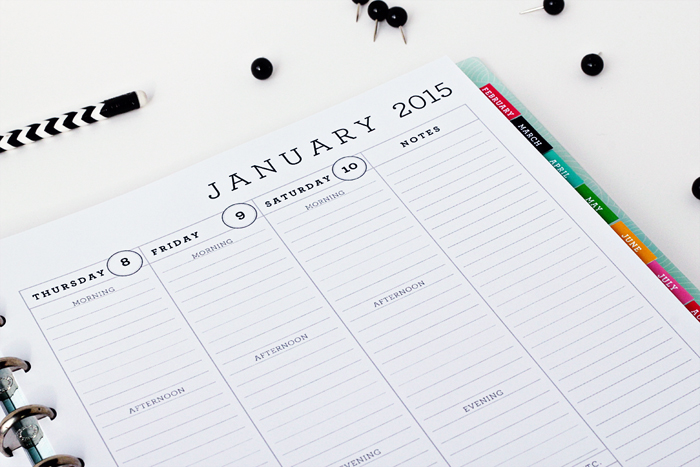 View all of our Full Page Planners Here
We will also offer half page 2015 Printable Planners.  Here is a peak at our Half Page Planner with hourly layout in full color.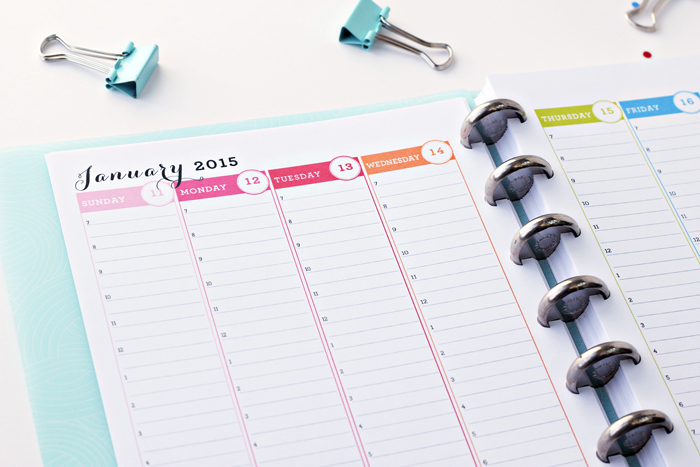 View all of our Half Page Planners Here
I can't wait to show off these babies!  Each week I will go over the different options, how to print them, what paper or binders I use, etc.
Thanks for stopping by,  Cathy