Did you know that there is a helium shortage? Last month my friend stopped into the local dollar store to have the balloons she purchased online for her daughter's birthday party inflated. The problem was, they had no helium nor did the other smaller chain stores in the area. After trying several stores she was told that there is a helium shortage. Hospitals are allowed first dibs and the larger chain stores split the rest of the supply (if there is any left). After spending a pretty penny on some large Mylar balloons she decided not to let them go to waste and ended up purchasing a disposable helium tank.
To skip the headache of tracking down helium, check out these brilliant alternatives to helium balloons.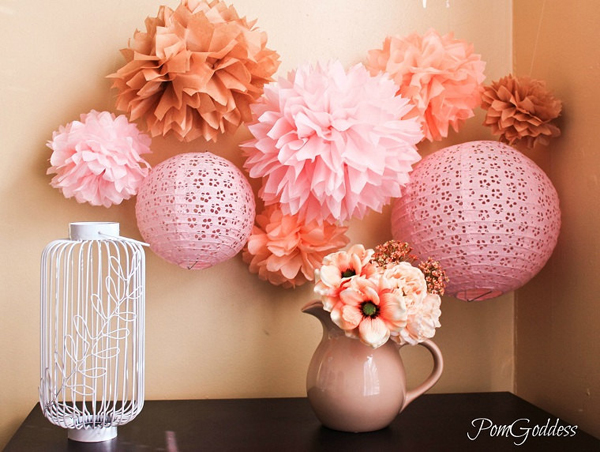 Tissue poms are great alternative to balloons and very simple to create yourself if you are up for the task
These beauties are from Pom Goddess on Etsy
Photo via  Pom Goddess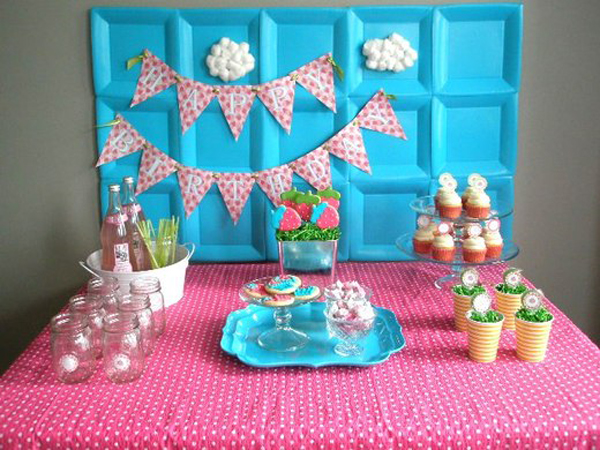 Add color to your dessert display using fun and colorful Paper Plates, a pack of 20 will run you $2-$5
The beautiful table above was created by Fun Favors
Photo via Fun Favors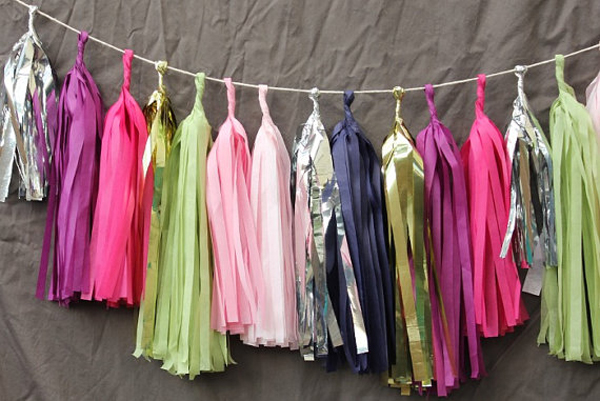 This is probably one of my favorite party trends right now – Tissue Garland
Flair Exchange offers them in a variety of colors and sizes
Photo via Flair Exchange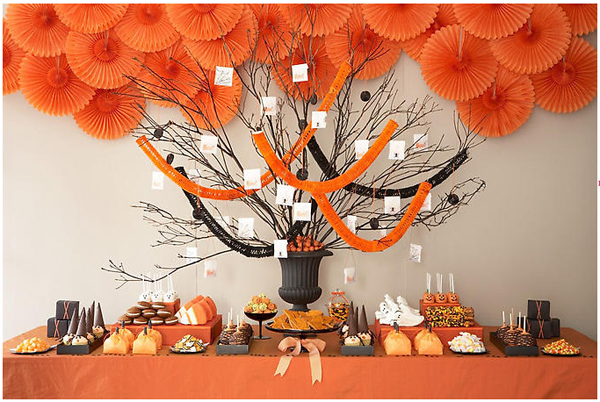 Remember the bell shaped tissue decor from your mother's bridal shower pictures
The ever so talented Amy Atlas  gives her dessert tables a pop of color using some updated Tissue Fans
Photo via Amy Atlas Design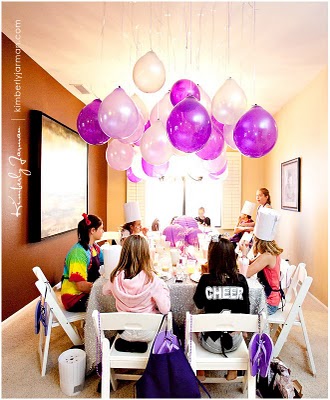 Still can't imagine a party with out balloons?  No problem.
Check out this clever mom who filled balloons with air,added a marble to weigh them down and hung them from the ceiling.
Photo via www.kimberlyjarman.net 
Thanks for stopping by! Cathy C.