Chippy, our Elf on the Shelf has been with us for almost 10 days and I think he maybe running out of places to fly back to. After searching the internet all I found was some naughty little Elves, making powder sugar snow angles and having marshmallow fights. My kiddies don't need any ideas on how to get into trouble, they do a fine job all by themselves. Here are some elf on the shelf ideas – from the traditional hiding in the Christmas Tree to cleaning the bathroom mirror.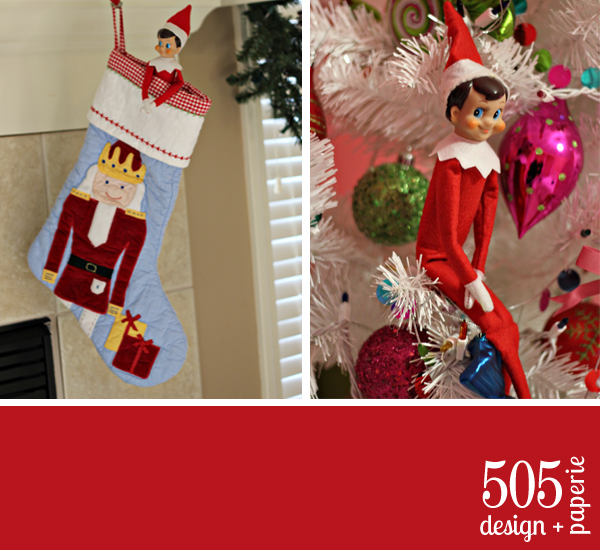 1. Sneaking in the Stocking and 2. Hiding out in the Christmas Tree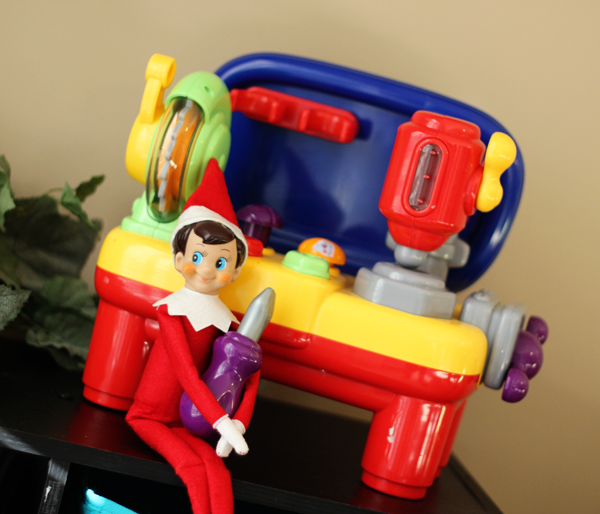 3. Fixing Toys with some Tools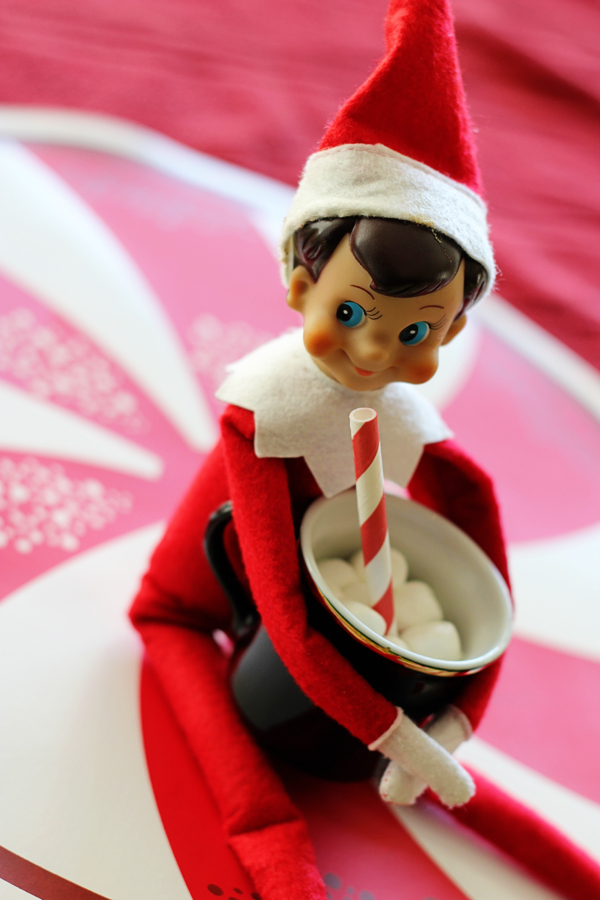 4. My four year old came up with this idea "Chippy must get cold flying all the way to the North Pole every night, we should make him Hot Chocolate" – she is so thoughtful of others.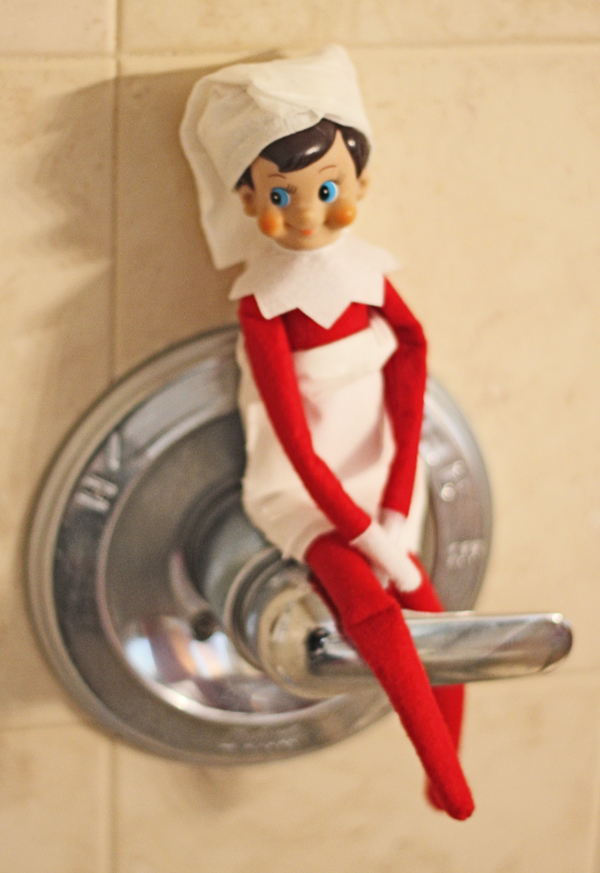 5. Taking a Shower – I used toilet paper for his "towels"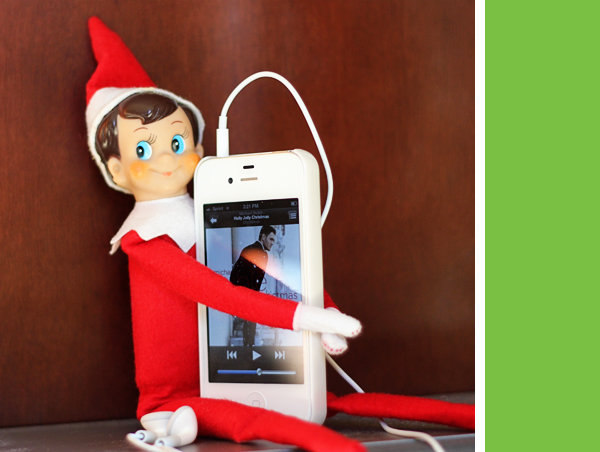 6. Listening to some Christmas music on the iPod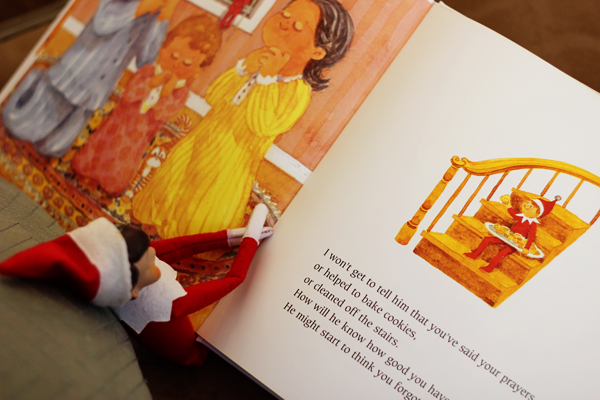 7. Reading a book…like The Elf on the Shelf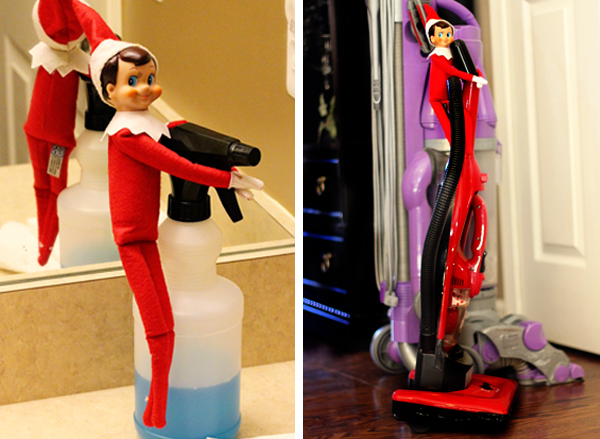 8. Cleaning Windows or 9. Vacuuming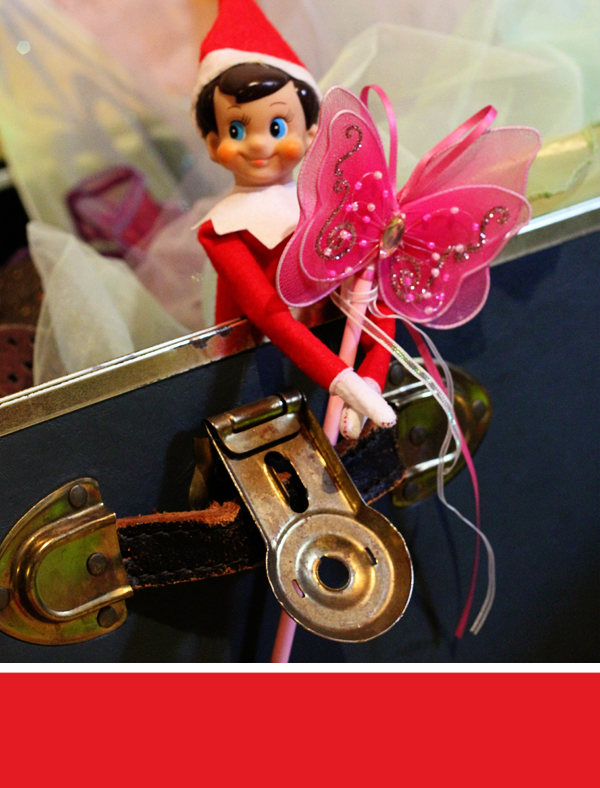 10. Playing Dress up (for those of you with boys dressing up like a super hero)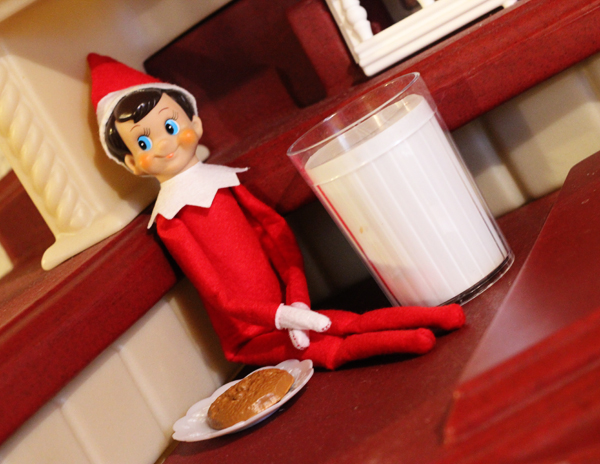 11. Making himself a snack in the play Kitchen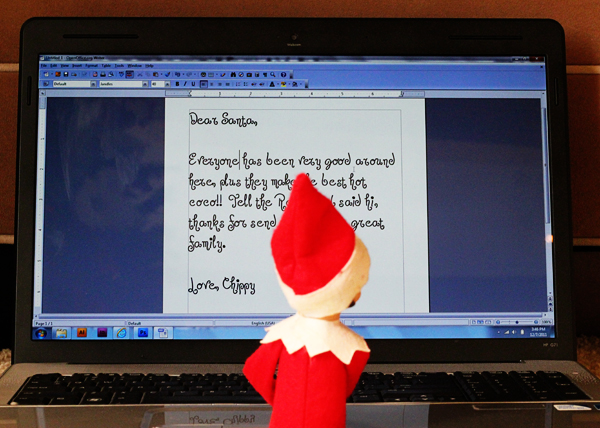 12. Typing a letter to Santa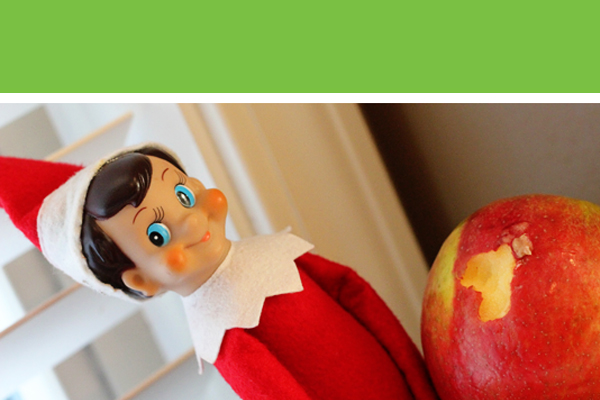 13. Eating a healthy snack (I used the top of a peeler to get the tiny "bit" marks)
I hope this sparks some creativity when placing your Elf on the Shelf tonight, I will be back on Monday with 12 more ideas.
enjoy! cathy c.