What kid doesn't like cookies and milk?!?  Check out this fun Milk and Cookies Party that is perfect for your little guys next event. There are so many wonderful and inexpensive elements that this party theme is sure to be a hit for kids and moms alike.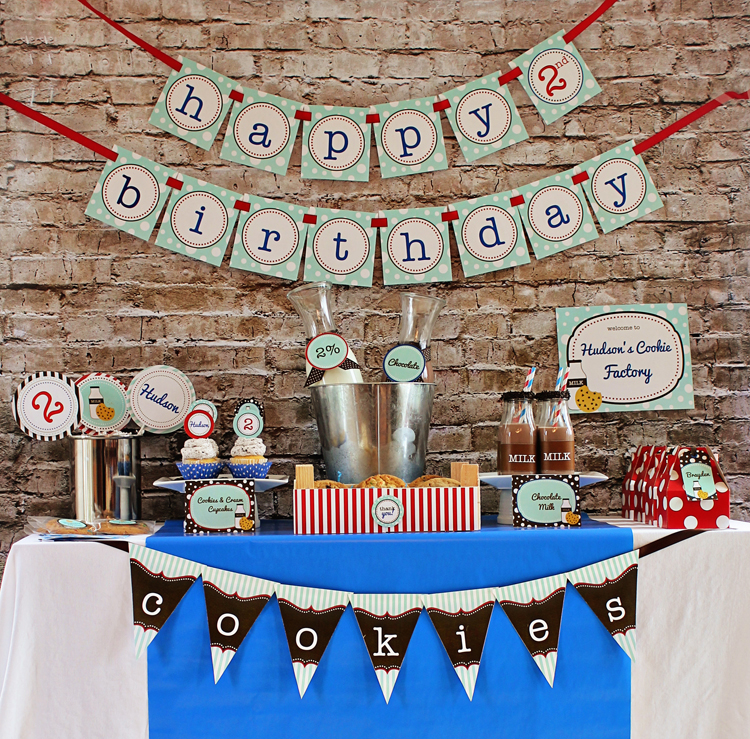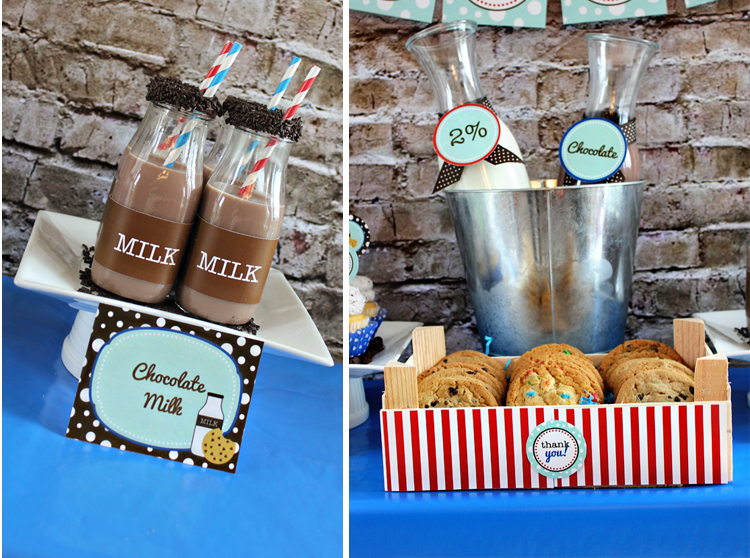 Let's start off with one of the main components – the Milk.  I used my favorite Starbucks glass container – you can see the full tutorial on how I created them here. The milk carafes were placed in a galvanized drink bucket and topped with the round milk labels included in the set.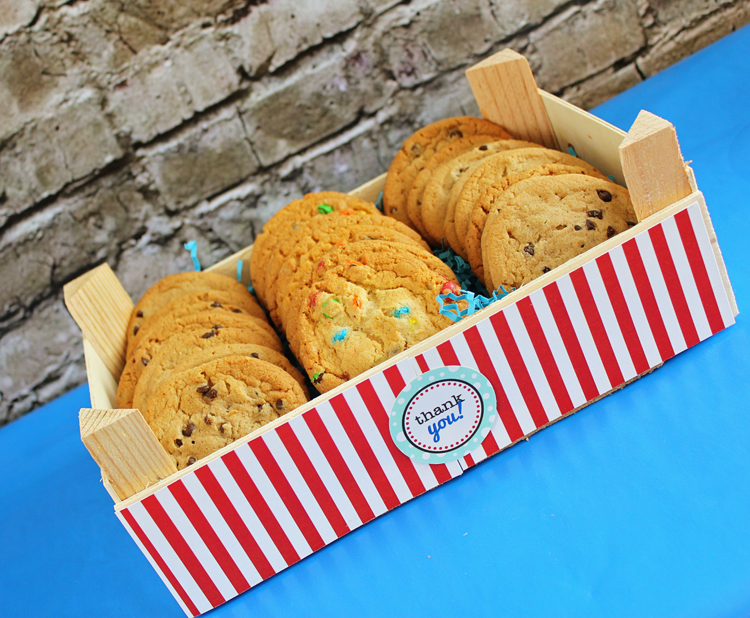 The crate from my little cutie oranges turned into the perfect box for holding the cookies.  I used some of the pattern paper that is included with the printable package to cover the sides and one of the thank you tags for the center.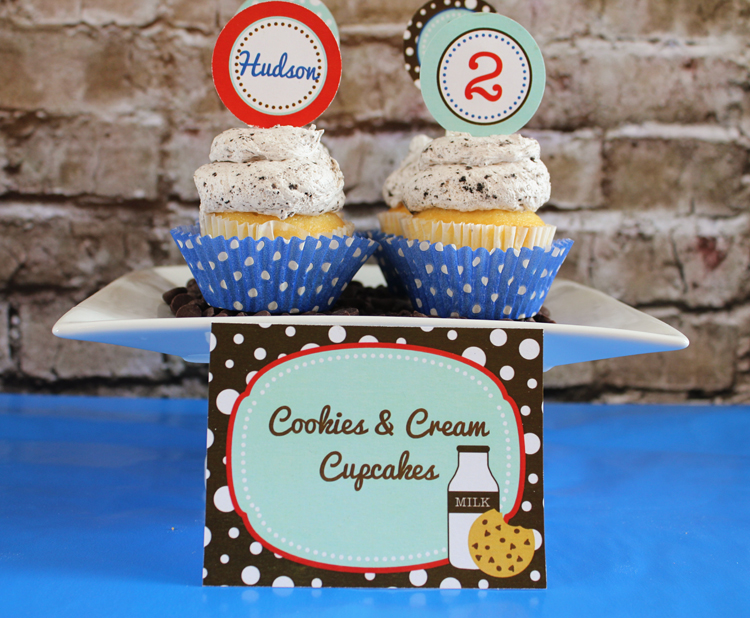 Of course no Cookies and Milk themed birthday party would be complete without cupcakes.  These delicious cookies and cream frosted cupcakes were to die for.   Topped with the cupcake circles and of course the editable food labels.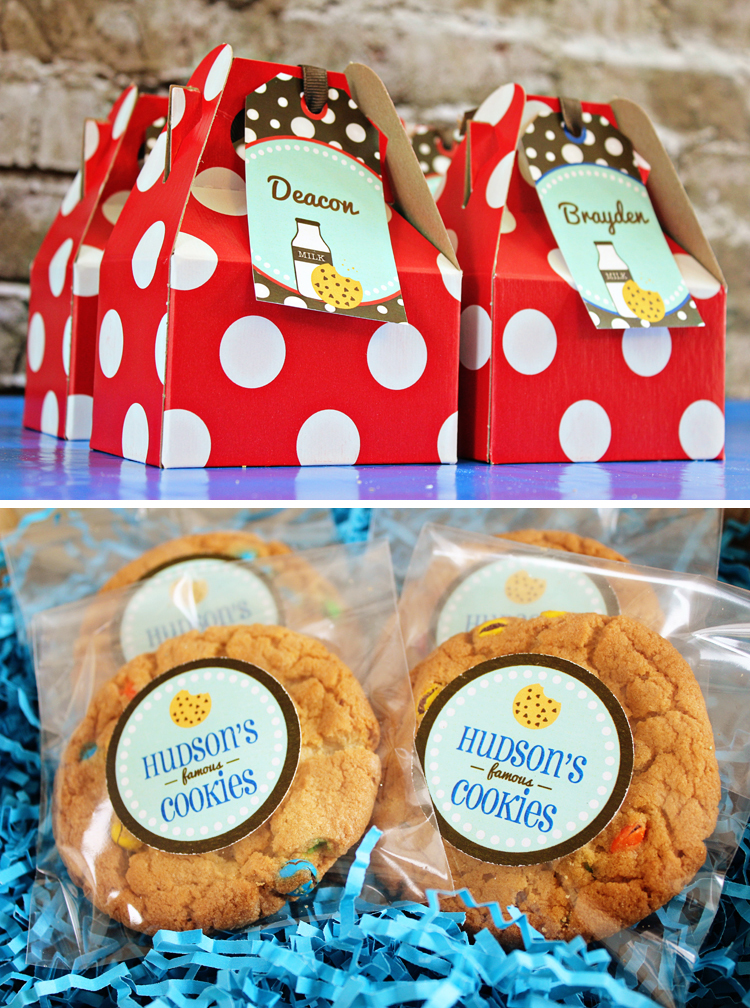 The best part of a Milk and Cookie themed party is that each guest can go home with their own little box filled with yummy cookies!  The printable set includes the Famous Cookies circles and the editable favor tags.  Personalizing each gift bag is a great way to make sure everyone goes home happy and the gift boxes never get mixed up.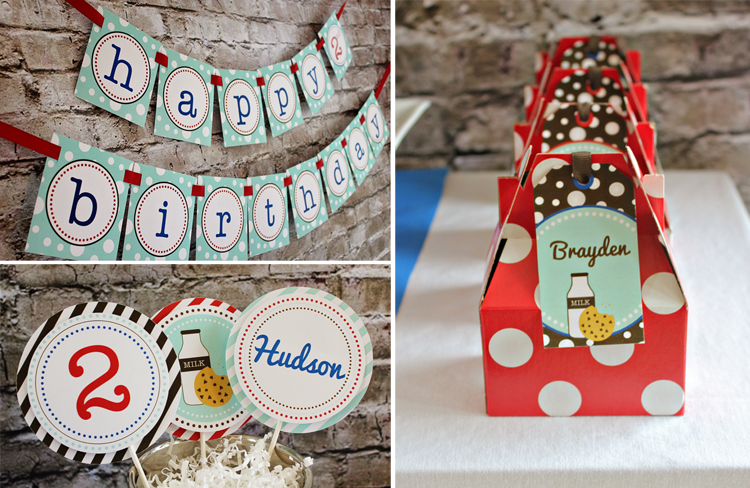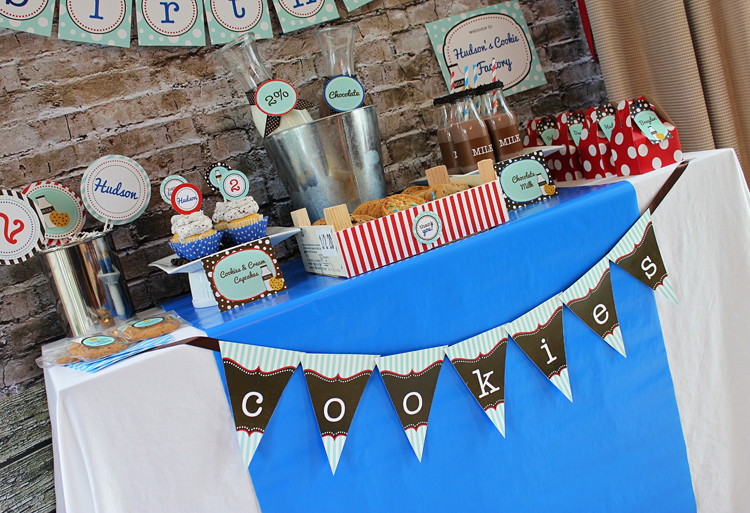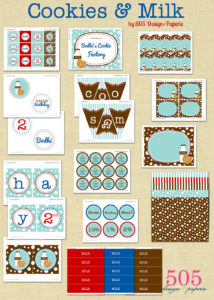 Printable Party Decorations: 505 Design, Inc
Cupcake Liners & Red Polka Dot Boxes: The Bakers Confections
Milk Carafes – World Market
Starbucks Milk Bottles – 505 Design Tutorial Here
Have a great day! Cathy C